CH. Chevelle of Sater - Nordlicht

aka "Chevy"

(CH. BRAVO'S DO OR DIE OF NORDLICHT X SATER-NORDLICHT MY LAHELA)
THIS SPECTACULAR, EASY MOVING, PLUSH SABLE GIRL IS WOWING JUDGES EVERYWHERE......
Bred By Exhibitor Group 3 From the 6-9 Class First Time Shown
4 Major Ptd Best Puppy Wins out of 5 Times Shown
**MAJOR SPECIALTY WINNERS BITCH FROM THE 6-9 CLASS! WOW!**
THANK YOU TO THE MOST ESTEEMED JAMIE WALKER FOR THAT WIN!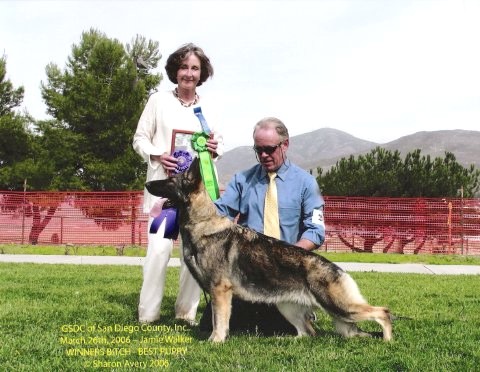 ~~~~~~~
WINNERS BITCH ORANGE COAST GSDC
THANK YOU TO THE FABULOUS MR. BOB GRADY!!!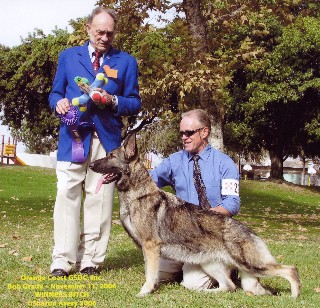 "Chevy" photos courtesy of Sharon Avery Photography
~~~~~~
WINNERS BITCH AND BEST OF BREED ORANGE EMPIRE KC!!
THANK YOU COL. HAROLD BRIZEE
~~~~~~
NOW IT'S CHAMPION CHEVY!!!
HUGE THANK YOU TO OUR WONDERFUL JUDGE , PAM STOESSER @ SGVGSDC
FOR AWARDING "CHEVY" A FOUR POINT MAJOR BOW TO FINISH HER CHAMPIONSHIP!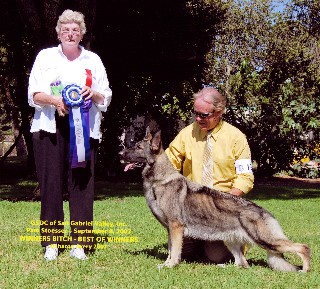 UNDENIABLE STANDING & IN MOTION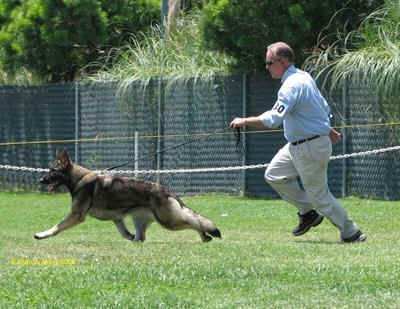 "CHEVY" AND KEN, WHAT A TEAM!
TRAINED, CONDITIONED AND HANDLED BY TEAM VICTORY WITH LOVE AND REMEMBRANCE OF OUR FRIEND, BOB SCHOLES. YOU ARE MISSED.
BRED BY: DONNA SATER AND JEN ARENDS
OWNED AND LOVED BY: DONNA SATER