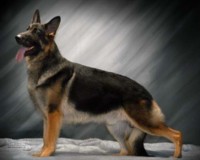 NITRO GOES BACK-TO -BACK BESTS OF BREED
ON FEB 26, 27 , 2005 AND GROUP 4
MAJOR BEST OF BREED GSDC OF SO. ARIZONA
4 MARCH 19TH 2005
NITRO GOES BACK-TO-BACK BESTS OF BREED
ON JUNE 4, 5
BEST OF BREED
AND
2006 PACIFIC COAST VICTOR
SAN DIEGO MAJOR SPECIALTY
NOVEMBER 11, 2006
NITRO BEST OF BREED
ORANGE COAST SPECIALTY
HANDLED BY MOM!!
26 BOB'S AND COUNTING!!
75% OF NITRO'S BOB/BISS FROM MAJOR PTD SPECIALTY SHOWS
Oakley is a Qualifier for his father!!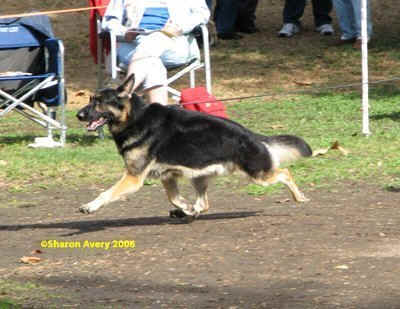 "Oakley" is the OUTRAGEOUS gaiting son of Nitro
Who , like Dad is at home in both Specialty and All Breed rings
Oakley is a Ch. Nitro son x a Ch. Belle Starr , dtr
Watch for him in a ring near you!
CONTACT US FOR MORE INFO
RBUFFDOGS@GMAIL.COM
German shpeherd puppies, german shepard puppies, puppies
German shepherd puppies, german shepard puppies, puppies
German shepherd puppies, german shepard puppies, puppies
German shepherd puppies, german shepard puppies, puppies
German shepherd puppies, german shepard puppies, puppies
German shepherd puppies, german shepard puppies, puppies
German shepherd puppies, german shepard puppies, puppies
German shepherd puppies, german shepard puppies, puppies